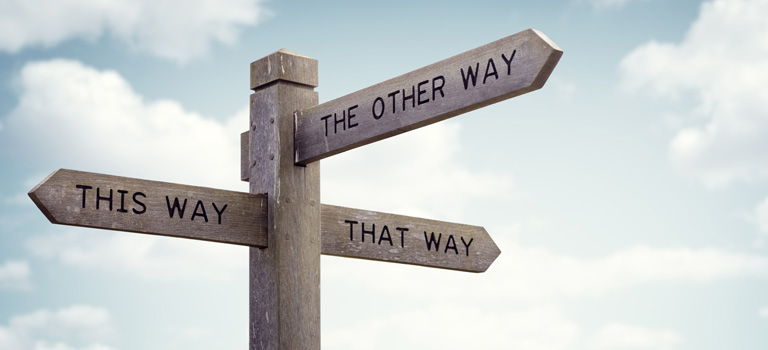 Interested in moving to one of the UK's most vibrant, attractive commuter towns? Then check out our area guide to Chelmsford, where you'll find out everything you need to know about living in this wonderful Essex city.
Ideal for Commuters
Chelmsford is in Essex, England, UK, and is the principal settlement of the Borough of Chelmsford.
It is located in the London commuter belt, (35 minutes to London Liverpool Street), approximately 32 miles (51 km) northeast of Charing Cross, London. Chelmsford's population consists of a large number of City and Docklands commuters, attracted by the 30–35 minute journey from Central London via the Great Eastern Main Line. The same journey takes approximately 60 minutes by road via the A12.
Chelmsford is also approximately the same distance from the once provincial Roman capital in Colchester. No wonder living in Chelmsford has become so popular.
The city currently has a population of approximately 169,500, however this is thought to be rapidly increasing on a year by year basis with many people from Essex and the London borders re-locating to the city. With so many people looking to move to this bustling commuter town, registering with a trusted local estate agent is essential. Here at McCartney, you'll be able to take your pick from a wide range of Chelmsford properties.
Chelmsford Area Guide to Properties
Chelmsford is renowned for its Victorian and Edwardian properties. Full of character, the terraced properties in the area are more in demand now than ever. More recent developments include Chelmer Village and Beaulieu Park, both of which boast attractive family homes in abundance. For chocolate-box country cottages, we recommend searching in the villages surrounding Chelmsford.
If you are looking for something a little smaller, then you will be pleased to know that there are plenty of flats to take your pick from. With modern developments and period properties converted into apartments on offer, you'll be spoilt for choice.
So, whatever your taste and whatever your needs, you'll find the perfect home.
The Surrounding Areas
The main conurbation incorporates all or part of the former parishes of Broomfield, Great Baddow, Moulsham, Widford and Springfield. The city is surrounded by many small villages that are located within the Borough of Chelmsford: Galleywood, Bicknacre, East, West and South Hanningfield, Boreham, Ford End, Pleshey, Highwood and Good Easter (its neighbour High Easter is in the Uttlesford district).
It's also close to Chignal St James, Chignal Smealy, Howe Green, Roxwell, Great Leighs, Little Leighs, Great Waltham, Little Waltham, Little Baddow, Danbury, Sandon, Rettendon, Runwell, Margaretting, Stock and Writtle. Writtle, of course, is home to a renowned agricultural college.
Chelmsford Guide to Education
Speaking of education, Chelmsford has plenty to offer in that regard. The area is home to part of the Anglia Ruskin University (formerly called Anglia Polytechnic) and to the grammar schools of Chelmsford County High School and King Edward VI Grammar School. A Catholic Secondary School in the area is St John Payne Catholic Comprehensive School. New Hall School, founded in 1642, is a private, Catholic boarding school which caters to pupils from the age of 3 right through to sixth form.
Chelmsford College is the main provider of further education in the borough and provides a wide range of courses.
Educational establishments in Chelmsford include:
Anglia Ruskin University
King Edward VI Grammar School, known locally as 'KEGS'
St John Payne Catholic Comprehensive School
Writtle College, an agricultural college
Great Baddow High School
Moulsham High School and humanities college
Hylands School Specialist Science and Sixth Form College
The Boswells School
Columbus School and College, a special needs school
Chelmer Valley High School
New Hall School, established 1642
Chelmsford County High School for Girls, consistently one of the top five schools in the UK for both GCSE and A-level results
St Peters College, the former Rainsford High School (closed in August 2011)
The Sandon School
Chelmsford College a college of further education
If you have a growing family, then you'll find that the educational facilities in Chelmsford really do offer something for every child. Whether they are of school age or moving into further education, then they will be sure to thrive.
Dining and Shopping in Chelmsford
Chelmsford is home to one of the largest and most diverse retail districts in Essex. High Chelmer and the Meadows are two large shopping malls, and you'll find plenty of independent and chain stores in the city centre. The Bond Street Quarter is a recent addition to the city's shopping scene and has brought stores such as John Lewis and Foyles to the area.
With over 100 restaurants in the city, Chelmsford is a foodie's dream. It also boasts artisan bakers, specialist butchers and farm shops. The Gourmet Food Fair, held in the high street, is a great place to sample delicacies from local producers. Take a ride out of the bustling city centre and you're sure to find a relaxed country pub to dine in.
The History of Chelmsford
Chelmsford was originally a Roman town the remains of which can be found around the Moulsham Street area.
In 1199, following the commissioning of a bridge over the River Can it was Royal Charter for Chelmsford to hold a market, marking the origin of the modern town. An under-cover market, operating Tuesday to Saturday, is still an important part of the town centre over 800 years later.
the town became the seat of the local assize during the early 13th century (though assizes were also held at Brentwood) and by 1218 was recognized as the county town of Essex.
Richard II famously revoked the charters which he had made in concession to the peasants on 2 July 1381, while in Chelmsford. It could be said that given this movement of government power, Chelmsford for a few days at least became the capital of England. Many of the ringleaders of the revolt were executed on the gallows at what is now Primrose Hill.
Henry VIII purchased the Boleyn estate in 1516, and built Beaulieu Palace on the current site of New Hall School. this later became the residence of his then mistress, and later wife Ann. Soon after it became the residence of Henry's daughter, by his first marriage, Mary I.
During World War II Chelmsford, an important centre of light engineering war production, was attacked from the air on several occasions, both by aircraft of the Luftwaffe and by missile.
The GHQ Line part of the British hardened field defences of World War II runs directly through Chelmsford with many pillboxes still in existence to the north and south of the town.
Hylands Park, the site of the annual V festival, then hosted a Prisoner of war camp, and from 1944 was the headquarters of the Special Air Service (SAS).
Changes and Developments
Since the 1980s Chelmsford has suffered from a decline in its defence-related industries, most notably the Marconi Company with all of its factories closing. the Hall Street factory site is now jointly owned by SELEX Communications and BAE Systems.
However, the town's location close to London and at the centre of Essex has helped it grow in importance as an administrative and distribution centre. the one-time largest employer in Chelmsford, RHP, the former Hoffman ball bearing manufacturing company, closed its New Street/Rectory Lane site in 1989. Some of the factory remains and have been converted into luxury apartments and a health club although most of the site was demolished to make way for the Rivermead Campus of the Anglia Ruskin University.
Beaulieu Park, the Village and Chancellor Park are some of the most recent large scale housing developments built in the town to complement earlier developments such as Chelmer Village which was built throughout the 1980s.
Chelmsford is the home of Essex County Cricket Club and Chelmsford City Football Club.
In 2018, The Sunday Times voted Chelmsford as the best place to live in the East of England in their "Best Places to Live" list. And in 2019, Chelmsford made the top 10 list of places to live in the East of England.
---