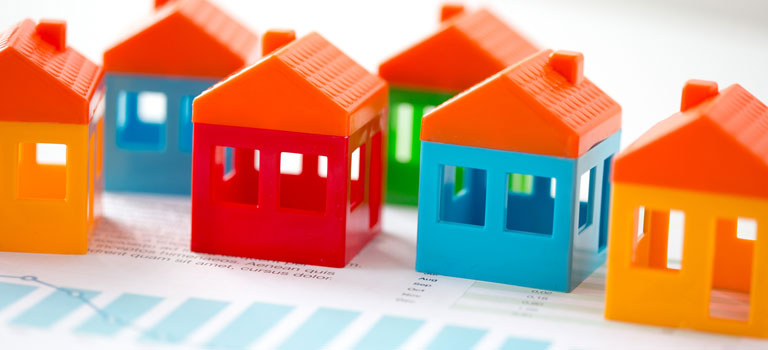 Your property is undoubtedly one of your largest and most valuable assets. It is therefore essential that you believe and trust in the company that you instruct to manage your property.
McCartney Lettings is an independently owned company who have been trading in excess of 25 years.
As a local and well established company, we firmly believe that service is the foundation of any successful business. Our aim is to provide our Landlords with an excellent service that will give peace of mind and a trouble free tenancy.
We pride ourselves on our professionalism and experience. Our staff regularly attend training courses to keep informed of changes in the law and procedures that occur in the ever changing world of the rental market. We also subscribe to Letting Industry publications to help us keep abreast of developments and changes. Our flexibility allows us to adapt quickly and offer tailor made solutions.
Our staff have excellent communication skills, are friendly and proactive with regard to maintenance issues. We are also skilled in negotiation of maintenance problems and deposit disputes.
All properties are marketed within one day of appointment, with full internet coverage and local property paper marketing.
We cover Chelmsford and immediate surrounding areas. We are members of the Property Ombudsman and we use the Deposit Protection Scheme "My Deposits" for the registration of tenant deposits. We have client money protection insurance, so if anything were to happen to the company, your money is insured.
The majority of our business comes from repeat business, recommendations and referrals.
We are truly different...
Your property is undoubtedly one of your largest and most valuable assets. It is therefore essential that you believe and trust in the company that you instruct to manage your property.
We pride ourselves on our professionalism, experience and independence. Our flexibility allows us to adapt quickly and offer tailor made solutions.
We are committed to you, always striving to give you the best possible service at reasonable rates. Unlike some letting agents we do not make an arbitrage on any maintenance bills, nor do we have any 'hidden' costs in our contract with you.
We subscribe to the major web portals to ensure that your property has the maximum exposure over the internet, as well as using local paper advertising and our highly distinctive letting boards.
We offer an Introduction Only Service or Fully Managed services with free valuations.
We can offer free rent warranty policies for all "Platinum Service" managed properties that cover loss of rent, legal fees for eviction and rent for up to two months when vacant possession is obtained. This is a rare occurrence but should always be considered when renting your property.
For managed properties, we always obtain meter reading and advise service providers when properties are tenanted. Some agents ask the tenants to do this for you, but if it is not, you could be liable for the bills!
We insist on 6 weeks rent as a deposit, this leaves some money back for any damages if the tenants withhold their last month's rent. Again, this is a rare occurrence, but as a professional company, we are always looking to cover any situation or eventuality. The deposit is held by "My Deposits", an independent government scheme.
It is essential that a comprehensive and accurate inventory is drafted as this is used when checking for damage and dilapidations at the end of the tenancy. It will also be used for any disputes that go to mediation or Court.
Rental payments are sent by BACS for speedy payment. We do not 'sit-on' the rent and it is transferred within a maximum of 3 days of receipt.
We have a dedicated maintenance team. All our contractors have been used for several years, are reliable and friendly.
Your property is inspected quarterly to ensure the tenants are looking after it and we send your reports, confirming the inspection has taken place and the condition of the property. Were something untoward be noted, we would immediately contact you to advise of the circumstance and discuss any appropriate actions that you should take.
We have two offices in Chelmsford so you can have twice the exposure, increasing your chances to let your property.
McCartney have been successfully letting and managing Property in Chelmsford since 1992 and have a wealth of experience in this field. We offer a let only and a full management service.
Fees
Let only Service
CHARGES: A fee equivalent to the first month's rental plus VAT
Letting & Management Service
CHARGES: A fee equivalent to 85% of first month's rental plus 10% of each month's rent.
Platinum Service
This includes all the above in the Letting & Management Service together with free Landlord's Rent & Legal Protection Warranties for 12 months.
CHARGES: A fee equivalent to first month's rent plus 12.5% of each month's rent.
Marketing your Property
We will be happy to provide you with a free market appraisal either call us on 01245 266980 or click here and one of our team will be happy to make an appointment for a senior member of staff to visit at a time convenient to you.
Upon instruction we will prepare full colour lettings particulars and will contact our database of potential tenants via phone, email, sms text and post to generate enquiries as soon as possible.
Your property will be advertised on our website as well as the country's leading property portals such as:
www.rightmove.co.uk, www.zoopla.co.uk, www.onthemarket.com to name but a few.
The Right Tenant
At McCartney we understand the secret to a successful letting is the right tenant.
All our prospective tenants are comprehensively vetted to ensure a hassle free successful letting.
Management Service
Our full Management service is available to all Landlords, this includes a free inventory and means we will; Collect the rent and provide a monthly statement, be the 1st point of contact for any maintenance issues and organising repairs via our list of trusted tradesmen, carry out regular inspections to ensure the property is being looked after and report to you.
We look forward to working with you.
---