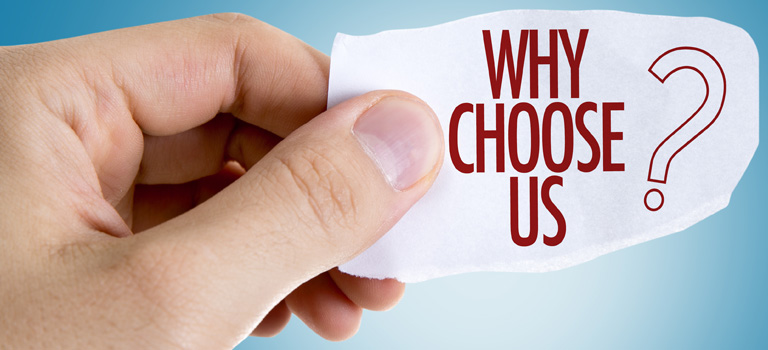 Choose the Right Estate Agent in Chelmsford
How Do You Choose the Right Estate Agent to Sell or Let Your Home?
My name is Shaun Candler and I am the Director of McCartney Sales & Lettings – Chelmsford's leading independent estate agent. My advice on how to choose the right estate agent in Chelmsford would be to look for the agent that will be able to achieve the best possible price and someone who would be able to provide you with the best service from start to finish of the sales transaction. To get the maximum coverage for your property, there are several important factors to consider.
Property Portals
As well as having important web coverage on big property portals sites such as Rightmove, Zoopla, and OnTheMarket, we believe it's just as important to market your property offline too. From my 30 years of experience in the property market industry, I can confidently say that a lot of our buyers are clients that have had their property valued with us in the past but haven't placed their property on the market. These clients are very important to us and having access to these extra clients will undoubtedly spark more interest, therefore, helping achieve the best possible price. With demand so strong at the moment for property, their own property would I believe also sell very quickly.
Open House Viewing Events
Selling your property with an open house viewing event is a sure way to create lots of interest in the space of one day. The competition between viewers will encourage people to put forward their best offer on your property, thus leading to a much quicker sales process. Open house viewing events are an innovative approach to successfully selling properties in the 21st century. Open house viewings are a fairly new concept for the UK, but they are becoming more and more popular. The open house viewing process benefits sellers by helping them save time with an increased chance of getting an offer and they are able to make viewers feel more relaxed. Open house viewings also benefit buyers as questions can be asked during the open house viewing and buyers are able to take their time and not feel rushed when looking around the house they could potentially purchase.
Going That Extra Mile
Having confidently marketed the property and agreed on a selling price, it's imperative that you have an agent who goes above and beyond for you, always pushing to go that extra mile. There are too many agents at this point that say, "well it's over to the solicitors now... our job is done!". But this simply shouldn't be the case. At McCartney's Sales & Lettings, we will ensure that all matters proceed as smoothly as possible with an agreed completion date. We will continue to work hard even once the sale has been agreed, consistently working alongside other agents, solicitors, and parties involved to help make the process as stress-free as possible.
Everybody Working Together
My advice would be to choose an estate agent that will work with the solicitors, surveyors, mortgage lenders, builders, and other people involved in the process from the beginning to the completion of the sale. Too many sales fall through as sellers haven't got an agent on hand working hard to make sure everybody works together, ensuring the sale completes.
Best Service, Best Price
Any estate agent can advertise your property on the internet for a knocked-down fee paid upfront or a low commission percentage. But, if you're not getting that all-important service or the best possible price and seeing the sale through to completion, you're not only losing thousands by not having the local extra buyers, but you also run the risk of the sale collapsing due to not having an agent to see the sale through.
30 Years of Trading
Celebrating 30 years of trading as of 2022, McCartney Sales & Lettings have helped and guided thousands of clients through this process and many have repeated the process several times with us. This just confirms our excellent work ethos, customer service, and dedication to each client when it comes to assisting with the sale and let of properties in Essex.
Managing Hundreds of Properties
Managing hundreds of properties and having trusted local tradespeople on hand gives us the all-important edge over our competitors. Keeping the cost of upkeep on your investment to a minimum, we will only ever charge you what our tradesmen quote. You will get regular inspections with feedback, monthly or yearly statements, and your rent paid on time. With many tenants already letting through us, we already have knowledge of their suitability.
Recommended
Having been recommended by sellers and landlords for 30 years of trading, I am sure you will agree that the place to sell or let your property is McCartney Sales & Lettings! For free advice on any property matter, feel free to call in for a coffee and a chat with Shaun and his friendly team.
---