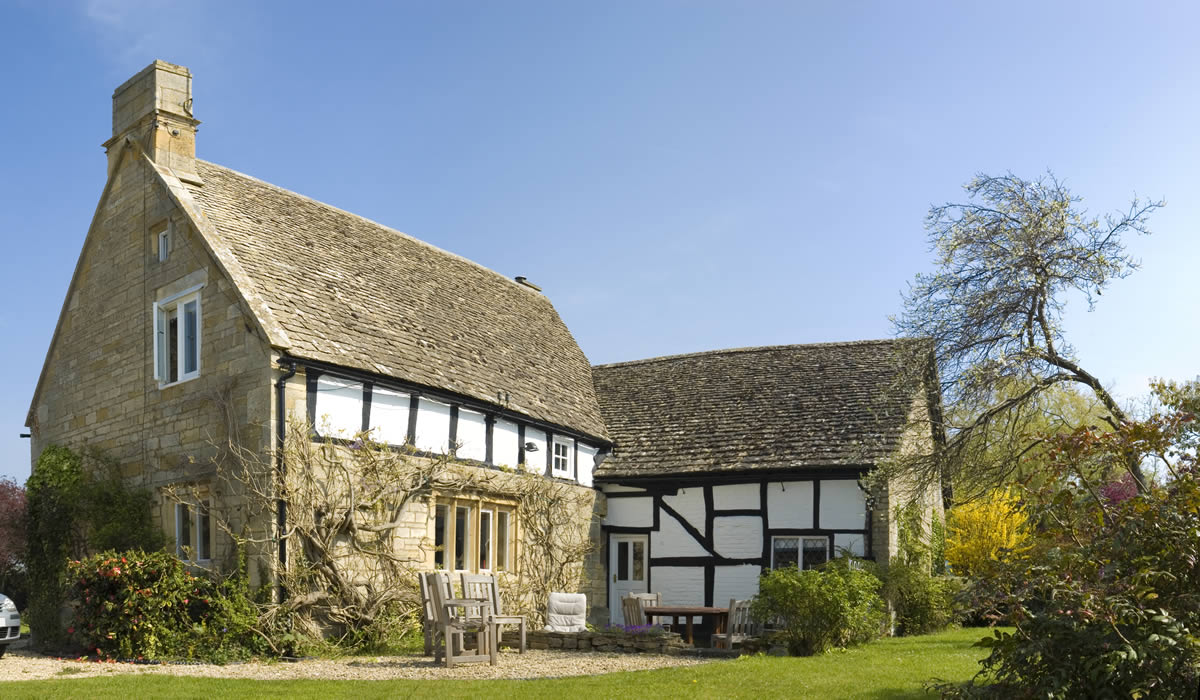 From stunning Tudor buildings to Edwardian townhouses, we believe that all period homes in Chelmsford and Essex have a story to tell.
Our experienced, professional and knowledgeable sales team will share your passion for period properties, and are committed to offering an exceptional level of customer service to all clients. Period homes in Chelmsford cover a whole host of properties, including Tudor, Stuart, Georgian, Victorian and Edwardian.
Sell Your Period Property in Chelmsford with McCartney Sales & Lettings
If you're looking to sell your period home in Chelmsford, you've come to the right place. We can showcase your period property to the largest group of period home buyers in the county, finding suitable new homeowners who will pay the asking price for your property that you value and cherish.
We have a deep understanding of the moving process, and have a well-established reputation as the leading independent estate agents of choice in Chelmsford.
Specific Types of Period Property
Each specific type of period property has its own style and unique characteristic features.
Tudor – 1480's – 1603
Tudor buildings are characterised by classic half-timbered black and white woodwork, with steeply-pitched roofs and small windows. Tudor properties are the essence of old England, with tall narrow doors and windows, wooden floors, small gardens and rich oak furniture.
Stuart – 1603 - 1714
Stuart properties were the beginning of the trend for terraced homes, often featuring smaller rooms at the top of the house in comparison to the other rooms. Stuart period properties often have wood panelling, elaborate fire places and plastered ceilings.
Georgian –1714 - 1830
Georgian period properties are one of the most popular period types. The Georgian era boasts elegant exteriors, spacious rooms and high ceilings. Georgian-style properties were built to be spacious and comfortable, with a heightened sense of space and light. Sash windows with smaller panes, render painted white or cream and square gardens are often typical characteristics of a Georgian period property.
Victorian – 1830 - 1901
Victorian properties have good quality workmanship and were designed and built with family in mind. high ceilings and large windows were a feature of Victorian homes, with narrow corridors leading off to different rooms. Victorian period properties tend to have coloured brickwork, high pitched roofs, bay windows and fireplaces in most rooms.
Edwardian – 1901 - 1914
Edwardian properties are designed with all the mod cons, and are considered to be a good mixture of quality workmanship and modern conveniences. Edwardian period properties have simple handmade designs, with red brickwork, wide hallways, more windows and bigger, brighter rooms. It's common for an Edwardian property to have a front garden, and be set back from the pavement.
Why Choose McCartney Sales & Lettings?
At McCartney Sales & Lettings, we're proud to offer all the traditional values you would expect from a well-established estate agency, whilst using the latest technology and innovations to provide the very best service for all of our clients in Essex.
Our highly effective marketing methods and proactive and efficient sales service is completely tailored to our individual client's needs, which is why are so successful when it comes to the marketing of properties in Essex. Our team of property experts are on hand to ensure the process is as hassle-free as possible, working hard to achieve the best possible price for your period property in Chelmsford. Our comprehensive industry experience and impressive local knowledge helps us to stand out above local competition, especially when it comes to selling or letting period properties in Chelmsford.
If you are thinking of selling your period property in Chelmsford, it's time to talk to an experienced Chelmsford property agent who will be able to guide you through the entire process from start to finish.
Get in Touch Today
Are you looking to sell or buy a period property in Essex? McCartney Sales & Lettings are here to help!
To find out more information on selling your Chelmsford period property, please contact us today.
---